Mrs Harrison's Class 2022 - 2023
Mrs Harrison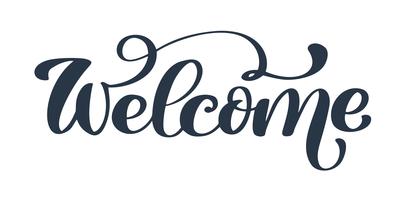 Welcome back Year 6!
I am really excited to be working with you over the next two terms and am looking forward to getting to know each and every one of you! We have lots of learning ahead of us, but hopefully we can do it with a smile and some fun! This year continues to be a very busy and important year, as we will be working extremely hard preparing for our Year 6 SATs in May. However, at the heart of everything we do, will be aiming to make your last year at Highfields a memorable one!
So what have we got in store for you for the Spring Term?
We have lots of great work planned and you can see what the Spring Term has in store in our Annual Curriculum Planner below. Each week, you will be able to check this page and see what work is planned for the week ahead, as well any details about homework.
This term will see us using a number of narrative prompts to develop our writing. We are going to continue using our anthology of Greek myths, using each myth to explore a different genre of writing. This links beautifully with our History focus for this half-term as we will be learning about the Ancient Greeks. We will also be delving into a number of books in our guided reading sessions to help us really develop our comprehension skills and to help us to write for a reader.
Please do take a look at our curriculum planner to see what else is in store for the term.
This Week's Learning Journey
Date: Week Beginning 27th March 2023
This week, we will be learning about:
English:
We will be continuing to focus on mythological creatures, writing instructions of how to care for our newly invented creatures using tier 2 vocabulary and a formal tone.
Reading:
Guided reading continues in small groups within the class. Through this we continue to explore and develop all the different reading skills, answering a range of questions to build on our understanding and comprehension, including having a focus on the 5Ws and the skill of retrieval. The children still have the opportunity to read at least four times a week in class, having ERIC - Enjoyable Reading in Class.
We will also be completing regular Practice SATs reading papers to take away any worry about what it is like to complete them in timed test conditions. This is also important because they look very different to a book, so we want to alleviate as many concerns about this process as we can.
We are delighted to have our first reading millionaire!
Maths:
We will be working from Maths No Problem, supported with focused tasks and activities from other sources.
The focus this week will be calculating with fractions - adding, subtracting, multiplying and dividing.
We will continue to practise our arithmetic and fluency skills each day.
Science:
The focus this term is Animals, including humans.
Thsi week, we will be considering how we keep our bodies healthy, considering the impact of diet and both medicinal and recreational drugs.
Geography:
Not taught this half-term.
History:
Our focus this half-term is the Ancient Greek, considering the question: 'What did the Greeks do for us?'.
This week we will be learning about both democracy and how the modern day Olympics came to be.
PE:
PE will be on Tuesday and Thursday. Please make sure you are in your PE kit on both days.
Art/ DT:
We will be creating pieces of art based on activism, choosing priorities which we feel strongly about and getting our message across in an artistic, yet powerful way.
RE:
Our topic is Christianity
We will be learning about Easter, considering the question: Is Christianity still a strong religion 2000 years after Jesus left Earth? We are looking forward to inviting a visitor into school this week.
Computing:
Our focus is an introduction to spreadsheets. This week we will be learning the purpose and function of a spreadsheet.
Music:
We are going to be exploring the music of Carole King, both learning a song and playing the glockenspiel.
French:
Our focus is 'This is me - hobbies and having fun!'
PSHE:
Our focus is rights and responsibilities.
Homework:
Click the homework pencil to find out your tasks for this week.
Homework will be given out on a Friday to be completed for the following Thursday. Maths homework will be set on My Maths (if you do not have access to a computer please let me know). Grammar homework will be set in the CGP Grammar, Punctuation and Spelling book. Spellings will be set on Spelling Shed following the year 6 scheme of work.
Reading Record Diary
Please continue to encourage your child to read at home at least 4 times a week. In Year 6 we encourage the children to be more independent and record their own reading in their reading diaries wherever possible, however we would like you to sign or comment in your child's diary at the end of the week so we know that this is happening - this is greatly appreciated. Reading diaries will be checked weekly when your child has their Guided Reading Session. Reading so often, every day, should enable your child to take a book quiz within two weeks - sometimes perhaps three. We will continue to encourage the children to ensure that they can take the appropriate number of quizzes.
PE Kit
Could we please remind you that PE kit is: a top in their house team colour; bottle green shorts or skort; and trainers. If the weather is cold, please wear green jogging bottoms (with school logo). For this half term, Outdooe Learning will be on a Tuesday and PE will be on a Thursday- we would like you to come dressed in your PE kit on PE days please.
PPA Activity
Our PPA activity this year is on Thursday afternoon.
Outdoor Learning:
Outdoor learning will take place this half-term on a Tuesday afternoon.
Water bottles: Please ensure your child brings their water bottle to school every day and that it is clearly labelled with their name and full (water only; no juice). Water bottles need to be returned home and washed each night.
If you have any questions relating to any aspect of school life, please do not hesitate in contacting me. I can be contacted through the school office using the email address below or by phone. I will then endeavour to reply within 48 hours.
admin@alsagerhighfields.cheshire.sch.uk
Files to Download
Mrs Harrison's Class: News items
There are no News items to display
Mrs Harrison's Class: Blog items
There are no blog items to display
Mrs Harrison's Class: Gallery items
There are no Gallery items to display
Mrs Harrison's Class: Calendar items
There are no Calendar items to display